About Chino Valley Car Wash
We're dedicated to giving you the best full service car wash available.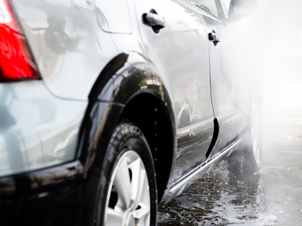 We know how you feel about your car and your desire to preserve its shiny finish.  That's why we treat every car with TLC.  That means no harsh bristles and no outdated barbaric equipment that could permanently damage your car: just the safe, gentle touch of Lammscloth.  Actually, we bathe each and every car with ultras-soft lamb's wool mitts.  We use only the absolute finest soaps, sealers, waxes and conditioners.  Because unlike those car washes that give your car the old brush-off, we want your car's finish to last and last.





Detailing is a thorough deep inside and out cleaning and polishing of a car.  A clean car increases it's value and is an integral element of the first impression others have of you.  Here are some more good reasons:

-increases value of your car
-projects professionalsm and success especially for buisiness & sales professional
-increases life of car by removing shine loss created by the wear and tear of daily driving
-healthy precaution to removes pet hair and othe allergy causing dirt and dust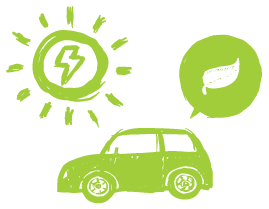 Quality and service to customers and their vehicles are important, but we must also be good citizens of the world. Chino Valley Car Wash is committed to being an environmentally-conscious company: we take all possible precautions to minimize our impact on the environment in terms of energy used, water used, and waste output.

All of the chemicals we use are biodegradable, so that they break down naturally rather than polluting the environment. Our car washes are designed to minimize water use through a reclaim process that treats and reuses water. We dispose of all water and biodegradable solutions used in the car wash process through the sewer system for purification at local water treatment plants. In order to minimize the amount of water used to clean each car today, we'll continue to research the latest in equipment and development, making necessary investments so that we can further use less, and reclaim more, of one of the earth's most valuable resources: water.